Blog Home
Celebrating Halloween Part 2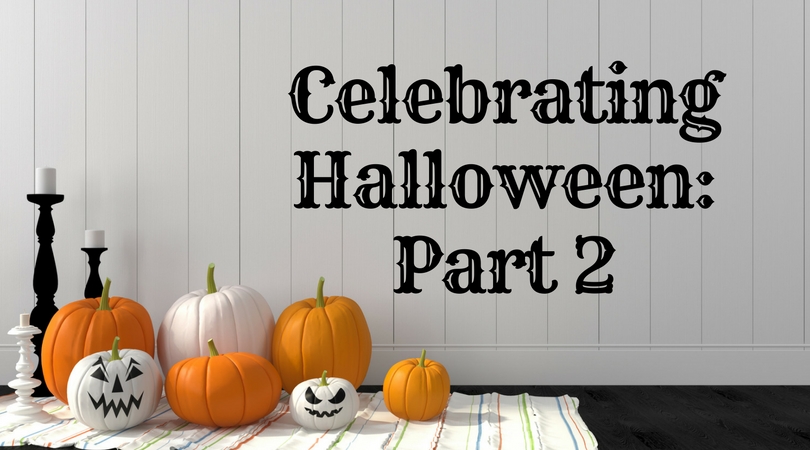 Last week, we shared with you some ideas on how to celebrate Halloween with costume ideas and dessert recipes. This week, we're continuing our Halloween ideas. Read on to learn about party ideas and home decor tips to celebrate at your Westminster Towers apartment. Enjoy the celebrations here in Tacoma, WA.
Party Ideas
Watch a Scary Movie
Scary movies are a must during this time of year. Opt for a funny and classic Halloween movie like Hocus Pocus or Young Frankenstein for kids or if you don't fancy horror films. If you love spooky and scary movies then choose a movie like Psycho, The Sixth Sense, It Follows, The Birds, or The Ring.
Glow-in-the-Dark Pumpkins
Glow-in-the-dark pumpkins are a great alternative to carving pumpkins. Use full-page sticker labels for cutting out shapes to stick onto your pumpkin. Cut out shapes of your pumpkin's face by cutting out eyes, a nose, and a mouth on the sticker labels. You could also cut out other shapes such as a cool design, a cartoon character, or whatever else you'd like. After cutting out the shapes, stick them onto the pumpkin. Next, spray a glow-in-the-dark spray paint onto the pumpkin. Do as many layers as you can in order to really make the pumpkins glow. Once dry, take off the stickers and enjoy your glowing pumpkins.
Home Decor Ideas
Table Decor Idea
No Halloween party is complete without some fall decor. Decorate your table at your apartment using these simple and beautiful table decor tips. This idea comes from Julie Blanner. For this idea, lay out a cheesecloth in the center of the table. Then, put eucalyptus plants on each end of the table leading to a centerpiece of your choice. That centerpiece can simply be a large candle or something more elaborate like a bouquet of seasonal flowers. Add in smaller white candles throughout the eucalyptus branches along with red apples throughout. Voila, that's it! You now have a beautifully decorated table that can be set up with delicious snacks and Halloween treats.
Bat Mobile
This is a great way to decorate a corner of your living room or to place just outside your front door. To make this bat mobile, you'll need some kind of branch or stick that will allow you to hang the bats from. You'll also need thread, black paper, and scissors. Cut out a bat shapes on the paper, then use a hole punch or needle to pull the thread or string through the bats to tie them to the branch. You'll then fold the bats to make them look like they're in motion. Enjoy this fun and Halloween-themed home decoration.
What's your favorite part about celebrating Halloween? Let us know in the comments below. Thanks for reading and visit the Westminster Towers Blog again soon.