Blog Home
DIY Thanksgiving Place Cards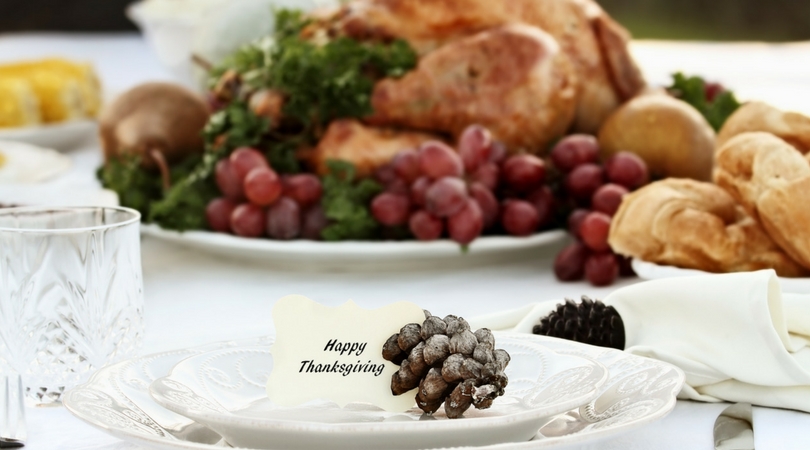 When planning for Thanksgiving don't forget about making your very own place cards for the dinner table in your apartment. Here on the Westminster Towers Blog, we have ideas on how to create place cards that match your table setting. Read our suggested ideas and follow the tutorials or be creative and create your own. We hope you enjoy your Thanksgiving here in Tacoma, WA!
These place cards are beautiful and simple to make. This DIY idea comes from Krylon. To make these place cards you'll need fabric maple leaves, Gold Plate Krylon spray paint, and a Sharpie marker. Spray the leaves with the gold paint, then write the names of your guests on the leaves using the marker. Place them on top of their napkins and it's as simple as that!
This is another maple leaf idea that comes from Typically Simple. To make these place cards you'll need burlap, cardstock in fall colors, a white Sharpie, mini clothespins, glue or Mod Podge, a paint brush, and glitter. Follow the tutorial on their website.
For a simple and pretty place card, make these rosemary sprig cards. You'll need rosemary sprigs that are about 5.5 to 6 inches long. This tutorial by Spoon Fork Bacon shows you how to print out the name cards on a small rectangular sheet and put the rosemary sprigs through small holes in the top of the place card. It's a simple DIY that's both classy and beautiful.
These place cards not only look great, but they smell great too! To make these cinnamon stick place cards you'll need cinnamon sticks, a branch of berries you can buy from a craft store, a hot glue gun, and white and brown cardstock paper. Use the tutorial above from The Cofran Home to finish up this craft and to see images of the finished product!
What's your favorite part about Thanksgiving? Let us know in the comments below. Thanks for reading the Westminster Towers Blog!