Blog Home
Hot Cocoa Gift Ideas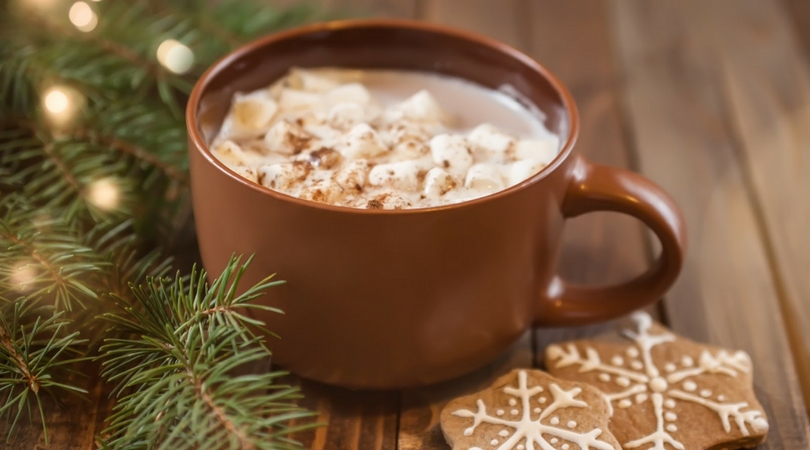 The gift of hot cocoa during the cold winter months is the right way to warm up. In today's Westminster Towers Blog we have some dry mix hot cocoa recipes for to you put together for family and friends this holiday season. Read on for these recipes and ideas and enjoy your month here in Tacoma, WA.
Snowman Soup Craft and Free Printable
This craft is easy to put together for a single serving of hot chocolate mix. It comes from Glorious Treats. We love the little poem it comes with. Just print it out on some festive paper, staple it to a cellophane bag filled with hot chocolate mix and marshmallows, and tape a candy cane on top to give your loved ones something fun to use.
The way the blogger of this idea presents this project is more focused on the mugs than the hot chocolate mix itself, but we're inspired anyway! It comes from Design Mom. This is especially nice if you want to personalize your gift, or if you don't have many people you want to give to. The photos of the end result show that the blogger of this idea filled the mugs with marshmallows and hot chocolate mix. Try it out for yourself!
This is a creative and fun way to give hot chocolate as a gift. This idea comes from Sprinkle Some Fun. To make these hot cocoa mix ornaments you'll need a clean and clear ornament. Fill it up with these ingredients: a single serving package of hot chocolate, sprinkles, chocolate or white chocolate chips, Jet Puffed Mallow Bits, and any other ingredients you want to add.
Dark Chocolate Hot Chocolate Spoons
These hot chocolate spoons are a fun item to add to a hot chocolate gift. This idea comes from Domestically Blissful. To make these you'll need wooden, plastic or silver spoons. You'll first melt chocolate and dip the spoon inside. Lay out the spoon and top it with any toppings of your choice. That could include sprinkles, crushed candy canes, nuts, mini marshmallow bits, chopped up candy bars, or anything else you'd like.
Do you have a favorite hot cocoa recipe? Share it with us in the comments below so we can enjoy it too!